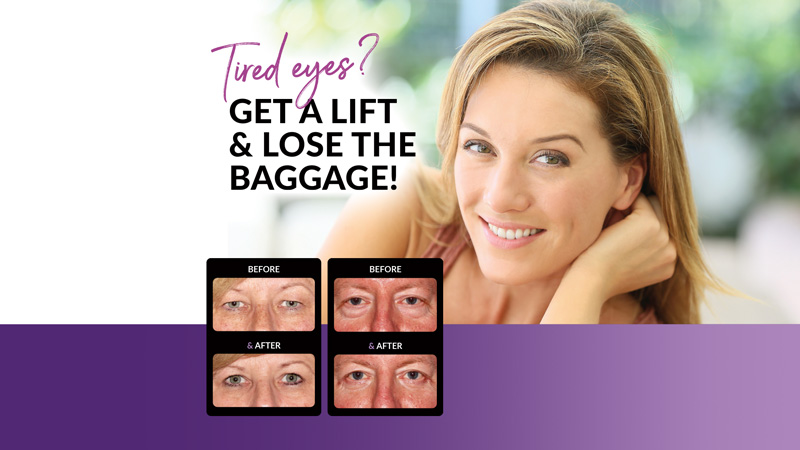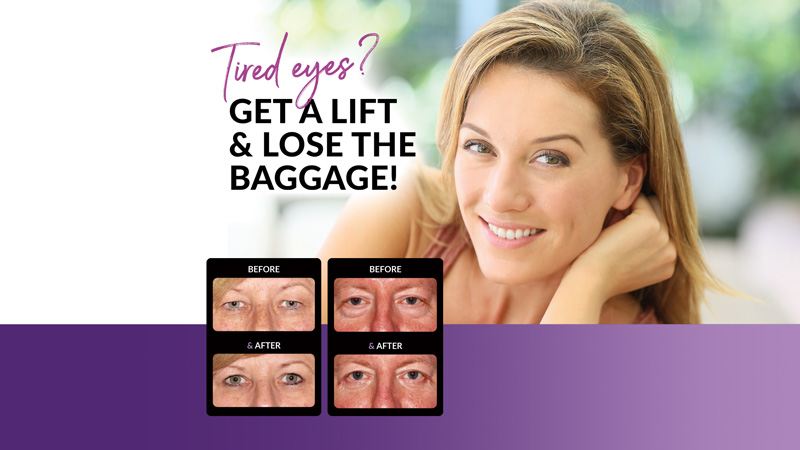 Tired Eyes? Get a Lift or Lose the Baggage
Turn Back the Hands of Time with Eyelid Rejuvenation
Your eyes are one of the first things people notice when they look at you…and are also one of the first places on the face to show signs of aging. The effects of gravity, sun exposure and age can result in wrinkles, drooping eyelids, under-eye puffiness or "bags" and can make you look older and more tired than you feel!
Dr. Roth specializes in non-invasive and surgical eyelid rejuvenation to give you that natural, refreshed look you might be missing. These procedures are out-patient with minimal down time and you'll love the revived, more youthful and vibrant results!
Many people are surprised to learn that if drooping eyelids are interfering with your vision, eyelid surgery may be covered by insurance.
Fill out the form below or call (570) 664-7171 and be the first to know about events, offers and specials or to request a virtual consultation or future appointment with the experienced experts at Revive MedSpa!