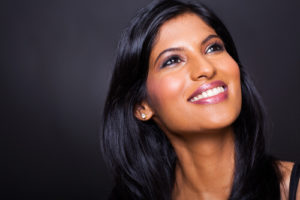 Eyelid Reconstruction
Defects of the eyelid, ranging from small to large and minor to major, are caused by a variety of conditions. These defects, usually caused by injury or the removal of skin cancer, typically occur on the lower lid or the adjacent face. Any new or changing sores that don't heal should be evaluated.
Early intervention is important to minimize the chance of eyelid skin cancer from returning and/or spreading to other parts of the body. Surgical eyelid reconstruction not only restores appearance but also preserves function.
Treatment for Eyelid Reconstruction
Small surface eyelid defects and other minor conditions require simple wound care or sutures and heal quickly. Surgery for mid-sized defects usually involves surrounding tissue. To repair larger eyelid defects, it may be necessary to relocate tissue from the other eyelid, cheeks, or forehead.
Minor eyelid reconstruction is generally performed on an outpatient basis in an ambulatory surgery center but in some instances, a short stay in a hospital setting may be required. A local anesthetic is used and pain is minimal with relatively quick healing time.
More extensive reconstruction may require general anesthesia, two stages of surgery, and longer healing time. Dr. Richard Roth will thoroughly diagnose your condition and recommend a treatment plan that works best for your eyes and lifestyle.
The Advantage
When you choose to reconstruct your eyelid, you'll benefit from the expertise of Dr. Richard Roth, one of the finest surgeons in the Northeastern Pennsylvania area. Dr. Roth is a dual board-certified oculoplastic surgeon (cosmetic, corrective and reconstructive surgery of the eye).
Advanced specialized training in both ophthalmology and plastic reconstructive surgery has enabled him to combine his keen artistic eye with the meticulous, detailed microsurgery techniques of ophthalmology. This combination will provide you with the exceptional results you desire.
Please call (570) 718-4800 or click here to request an appointment or for more information.