Also known as collagen induction therapy, microneedling is a non-surgical procedure that can improve fine lines, acne scars, as well as the texture, tone, and color of the skin.
As we age, our skin begins to lose elasticity, causing wrinkles and sagging due to a reduction in natural collagen production. Dermapen® Microneedling skin rejuvenation encourages the production of collagen and elastin, for a softer appearance of wrinkles and imperfections and a firmer, more elastic skin tone.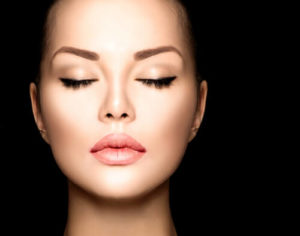 The microneedling treatment is a simple in-office procedure in which a hand-held Dermapen® device creates controlled, shallow, microscopic "injuries" to the skin's outer layer.
This stimulates your body to produce fresh collagen and elastin that will, in turn, rejuvenate your skin and help you look younger as you age.
Patients notice an immediate "glow" and results continue to improve with additional treatments. The treatment is intended to improve the health of your skin long-term. Typically, it is recommended to have a series of 4 – 5 treatments over the course of 3 to 6 months for optimal results.
Microneedling can treat:
Wrinkles
Stretch Marks
Scars
Acne Scarring
Skin Tone
Fine Lines
Loose Skin
Large Pores
Discoloration
Call (570) 718-4800, or complete the form below to request more information or schedule your Microneedling treatment today!