Brow Lift Blepharoplasty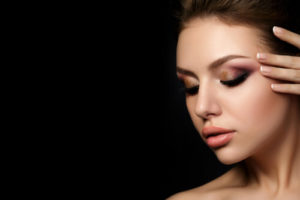 Correction of mild to moderate brow ptosis can be accomplished through incisions directly above the brows, in the forehead creases, along the hairline or endoscopically through incisions behind the hairline.
Blepharoplasty will not elevate a drooping brow or remove wrinkles in the crow's feet area. A procedure to elevate the brows may be appropriate, instead of, or in addition to upper eyelid blepharoplasty.
Am I a Candidate for Blepharoplasty Eyelid Surgery?
Ideal blepharoplasty candidates have:
Excess upper eyelid skin that interferes with vision
Puffy pouches of fat in the upper or lower eyelids that create a worn, tired, or aged appearance
Sagging or wrinkled skin in the upper or lower eyelids
Lost or hidden natural upper eyelid crease
While there is no minimum age for eyelid surgery, most patients who opt for the procedure are over the age of 40 and would like to restore a more youthful appearance to their eyes.
In addition, you should be in good overall health and have realistic expectations for the outcome of your procedure.
Click here or call us at (570) 718-4800 to schedule an appointment.