Advanced Intense Pulse Light Treatments
Revive MedSpa at Eye Care Specialists offers the most advanced  IPL/BBL (intense pulsed light/broadband light) technology. IPL/BBL is often called photorejuvenation or photo facial. It is the new gold-standard for the treatment of hyperpigmentation, sun-damage, rosacea, vascular lesions, active acne, and even collagen rejuvenation for improved skin texture and tone.
You will notice positive changes even after your very first session. We recommend an initial series of 4-5 treatments, one every three-four weeks. Depending on the condition of the skin, more treatments may be necessary. Patients maintain their results with additional maintenance treatments, Forever Young BBL, every 6-12 months.
Forever Young BBL- The Difference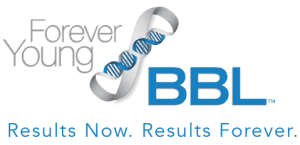 Forever Young BBL is the only device that has been shown to change the expression of genes associated with aging, longevity and increased lifespan. With regular Forever Young BBL treatments, patients' skin looks clear, smooth and much younger.
Forever Young BBL Benefits:
Zero downtime: patients resume normal activities immediately.
Long lasting results: studies include patients treated 10+ years ago.
Fast treatment: average treatment time of 12-15 minutes for a full face.
Effective on all body areas: face, neck, chest, arms, and hands.
Call us to schedule an appointment at (570) 718-4800 or click here to request an appointment.