Lucky Irish HydraFacial
(60 Minutes, $250)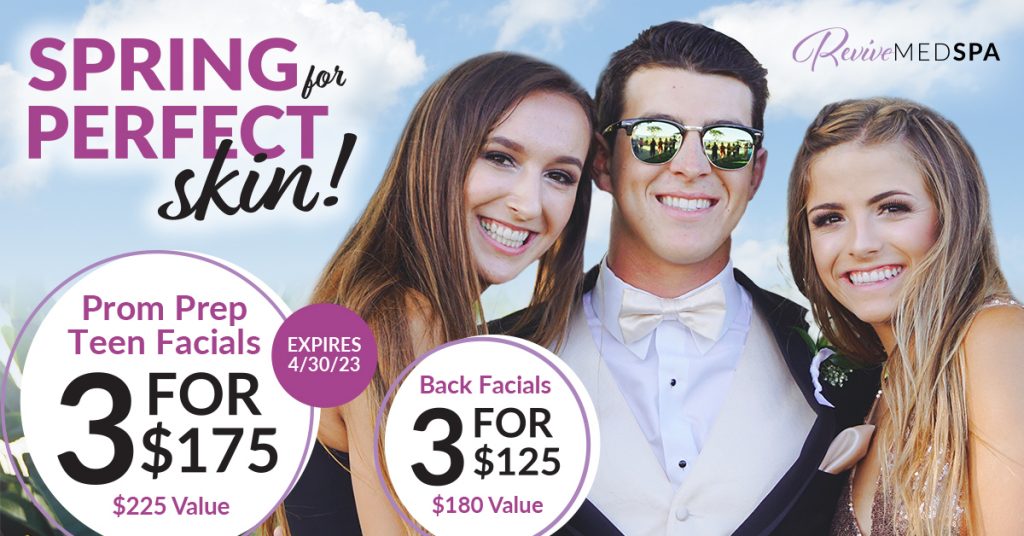 It's time to help your teen prep for prom! Enjoy our Prom Prep Teen Facials during April – 3 for $175 ($225 value). Teen facials will clear pores useing steam, deep cleaning extractions, exfoliation, and facial mask. We will also educate your teen on proper skin care, acne prevention, and sun protection.
Plus, from now through April 30th, save on our Back Facial that treats hard to reach skin using the same techniques with 3 for $125 ($180 value).
Treating yourself to regular monthly facails will help maintain luminuous, gorgeous, glowing skin.
Call (570) 664-7171 or click below to schedule your Prom Prep Teen Facials for just $175! Offer ends 4/30/23.