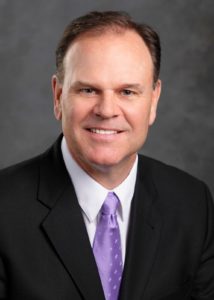 Dr. Richard Roth is an experienced Oculofacial plastic surgeon, who specializes in surgery of the eyelids and facial region, and is one of the few dual board-certified eye surgeons in the country.
He is a member of the American Society of Ophthalmic Plastic and Reconstructive Surgeons. Dr. Roth also specializes in non-surgical, minimally invasive procedures, such as Botox®, facial fillers, and laser skin rejuvenation.
After graduating with honors from Philadelphia College of Osteopathic Medicine, Dr. Roth was commissioned as an officer in the US Army where he completed his internship. As a Captain, he served three years as a Flight Surgeon and was named US Army Aeromedical Flight Surgeon of the year.
Upon completing active duty, Dr. Roth was chosen for residency training at New York Eye and Ear Infirmary, the oldest eye specialty hospital in the western hemisphere, where he was named Chief Resident and selected for the Austin T. Grey Memorial Scholarship Award.
After graduating from residency, Dr. Roth accepted a fellowship position at the New York Eye and Ear Infirmary in the sub-specialty of Ophthalmic Plastic, Reconstructive, and Orbital Surgery. Dr. Roth's expertise in eyelid surgery has made him the choice for patients who need medical or cosmetic surgery around the eyes.
Dr. Roth's Specialties Include:
Facial Dermal Fillers – Belotero®, Radiesse®, Juvéderm®
Facial Vein Reduction
Aesthetic Surgical Procedures
Skin Care Products