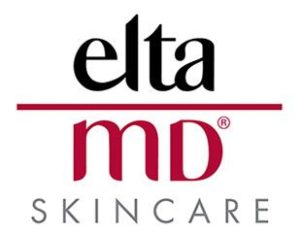 EltaMD® is widely recognized as one of the leading skincare brands and its products are highly recommended by physicians and other medical professionals to help protect, restore, and maintain healthy skin. For the past 25 years, EltaMD® has offered a wide variety of innovative products for cleansing, moisturizing, and protecting the skin.
These products include a full line of broad-spectrum sunscreens, post-aesthetic procedure products for better healing, along with an extensive line of skin care products including cleansers, moisturizers, and other formulas to repair and prevent visible signs of aging.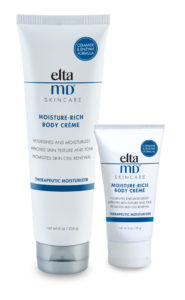 EltaMD Foaming Cleanser – EltaMD Facial Cleanser cleanses deeply without over-drying and leaves your skin feeling soft, smooth, and clean.
EltaMD AM Moisturizer – The lightweight, oil-free moisturizer provides all-day relief from dry skin. Use it daily to enhance skin color and improve skin tone. EltaMD AM Therapy is oil-free, fragrance-free, non-comedogenic, and safe for sensitive skin.
EltaMD Barrier Renewal Complex – enhanced with ceramides, this moisturizer visibly improves skin appearance, creates a healthy skin barrier, and replenishes moisture.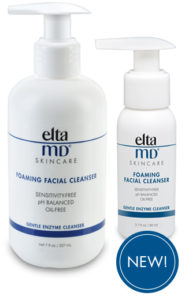 EltaMD Moisture-Rich Body Créme – therapeutic, ceramide, and enzyme formula body moisturizer.
EltaMD UV Daily – broad-spectrum sunscreen for post-procedure, normal, or combination skin.
EltaMD UV Elements – oil-free, broad-spectrum sunscreen for post-procedure, and all skin types.
EltaMD UV Aero – oil-free, broad-spectrum continuous spray water-resistant sunscreen.
EltaMD UV Clear – oil-free, broad-spectrum sunscreen for skin prone to acne, hyperpigmentation, and rosacea.
EltaMD UV Lip Balm – broad-spectrum, moisturizing lip balm that provides sun protection for all skin types.