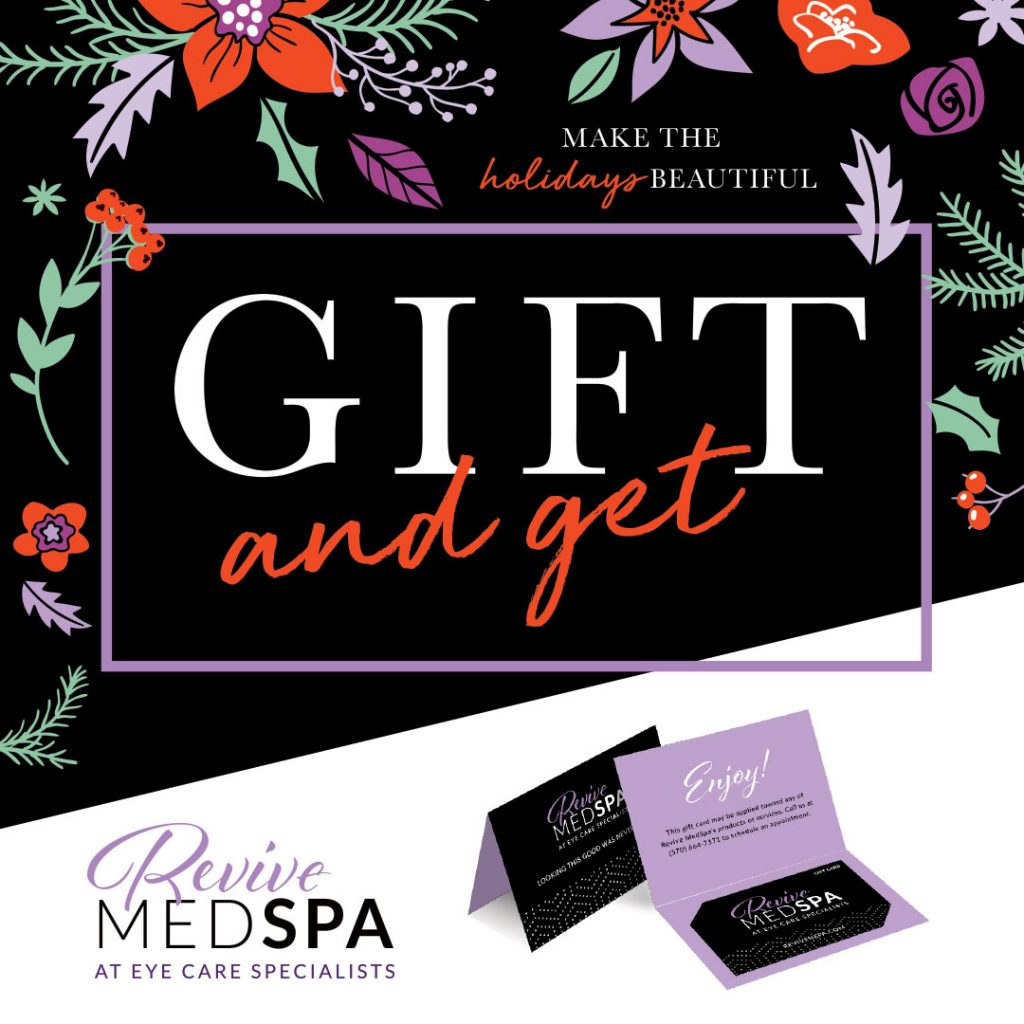 Give the gift of beautiful skin this holiday season and treat yourself to a little something extra at the same time! Whether it's a stocking stuffer or a gift for you, for every purchase of $150 in gift cards, choose 5 units of BOTOX® or a FREE Medical-Grade Eye Cream* ($115 – $125 value!) from now until December 31st.
Call (570) 664-7171 or stop by our Kingston location at 703 Rutter Avenue, Suite 101 or our Hazleton location at 789 Airport Road, Suite 105 in to pick up the perfect holiday gift for friends, family and loved ones all wrapped up and ready to go!

ReviveNEPA.com (570) 664-7171
*Cannot be combined with any othet offers or discounts. Restrictions apply. 5 Units ofBOTOX® ($60 value) or one medical-grade eye cream ($115 – $125 value). Gift cards redeemable starting Jan 2023. Eyemax. All rights reserved.